In office interior design uses a lot of different materials. Materials of diverse origins that can come from nature can also be artificial. There are materials that are always present no matter what the design style is. These are materials such as wood, stone, metal, high-grade plastic. Join PROCE to learn about common materials in the office through this article.
Wood in office interior design and construction
Wood is a common, common material in our lives. It is easy to find items made from this material everywhere. In the office, too, wood is considered the main material for creating the workspace. Depending on the different space, the wood in the office can come from nature or industry.
Both types have their own advantages and disadvantages. However, with offices in Vietnam, industrial wood is used more commonly. Partly because of cost, environmental protection and part durability. With termite warping resistance and many other advantages industrial wood is an excellent material. There are both advantages in terms of diverse colors and its multitasking functions.
MFC Industrial Wood
Commonly used industrial wood types are: MFC, MDF and HDF. In particular, MFC is a type of wood made from melamine-coated planks. MFC's chipboard is derived from wood types such as acacia wood, rubber, eucalyptus, etc. These short-dated trees are crushed into wooden dams and mixed with glue in a fixed proportion. Then press them with pressure to form pieces of planks with a specified thickness.
This line of wood is water resistant, fire resistant, scratch-resistant extremely well thanks to Melamine. This wood line has a relatively high durability of 10-15 years with high-end lines. There is competition in terms of price and moreover there is a high aesthetic.
MDF Industrial Wood
Just like MFC, MDF has a natural rubber tree that is crushed into fear. Then mix together with the manufacturer's own glue and additives and press with large pressure to form the board. The surface of the MDF is flat, the texture is much tighter and smoother than that of MFC. So the surface of the MDF is easy to paint or paste other materials such as veneer or laminate.
Moisture resistance against termites that limit warping is another advantage of this type of wood.
HDF Industrial Wood
This type of industrial wood has the best durability, moisture resistance to termite mold. In addition, this is also a wood with good cathode insulation. Often used for room partitions during the design of office construction.
This is because HDF is produced under a much stricter process. Wood pulp is processed before mixing with glue and additives that have the ability to increase the hardness of the wood. However, the price of this wood line is quite high, so only few high-end offices use it.
Stone materials in office interior design and construction
Another material commonly used in office tectonics is stone. Similar to Wood, the stone used in the office can be natural or man-made. But most of them use artificial stones or faux-stone grinding concrete.
With its characteristics, Stone is often used to arrange so the front desks, cladding walls, identifiers … Mainly used in spaces that require high aesthetics. Because the stone has a natural shiny beauty and also because it gives a sense of solidity.
Architects always remember that the office without stones is not beautiful, not impressive. In which commonly used stones include: granite, onyx transliteration stone, marble.
Other materials
In addition to wood and stone, the materials commonly used in the office have glass, metal and plastic. Tempered glass is often used as a substitute for partitions to create a closed space. Mainly used to make doors and meeting rooms. Bringing aesthetics creates good privacy.
Metal is an indispensable material in any construction project. In the office it is used in both furniture and the structure of the office. The presence of this material brings certainty, accents as well as feng shui elements. In addition, metal is also easy to clean and use for a long time.
High-grade plastic is something that is more common than other materials. It is light, durable, water resistant … which can be mentioned as Composite, PVC, PE … However, the appearance of plastic lacks the necessary elegance. In return they are very cheap, easy to buy, easy to store.
See more about the furniture in the office here!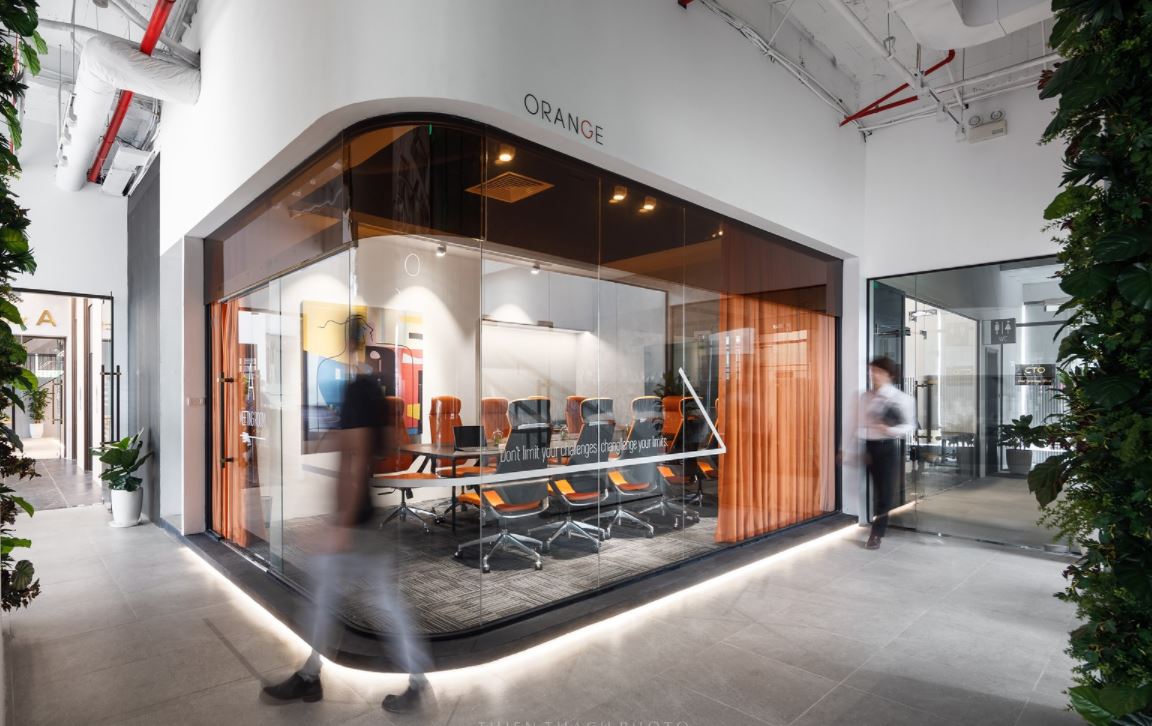 =====\
PROCE – LUXURY OFFICE MASTER SOLUTION
Website: https://proce.vn/
YouTube: https://www.youtube.com/channel/UCmHTphVmf6cD9N9nwbb5kvA
Fanpage: https://www.facebook.com/vanphongnhapkhauProce
GG Business: https://business.google.com/dashboard/l/15115233216900975876
LinkedIn: https://www.linkedin.com/company/74359718/admin/
Hotline: 090.115.6767